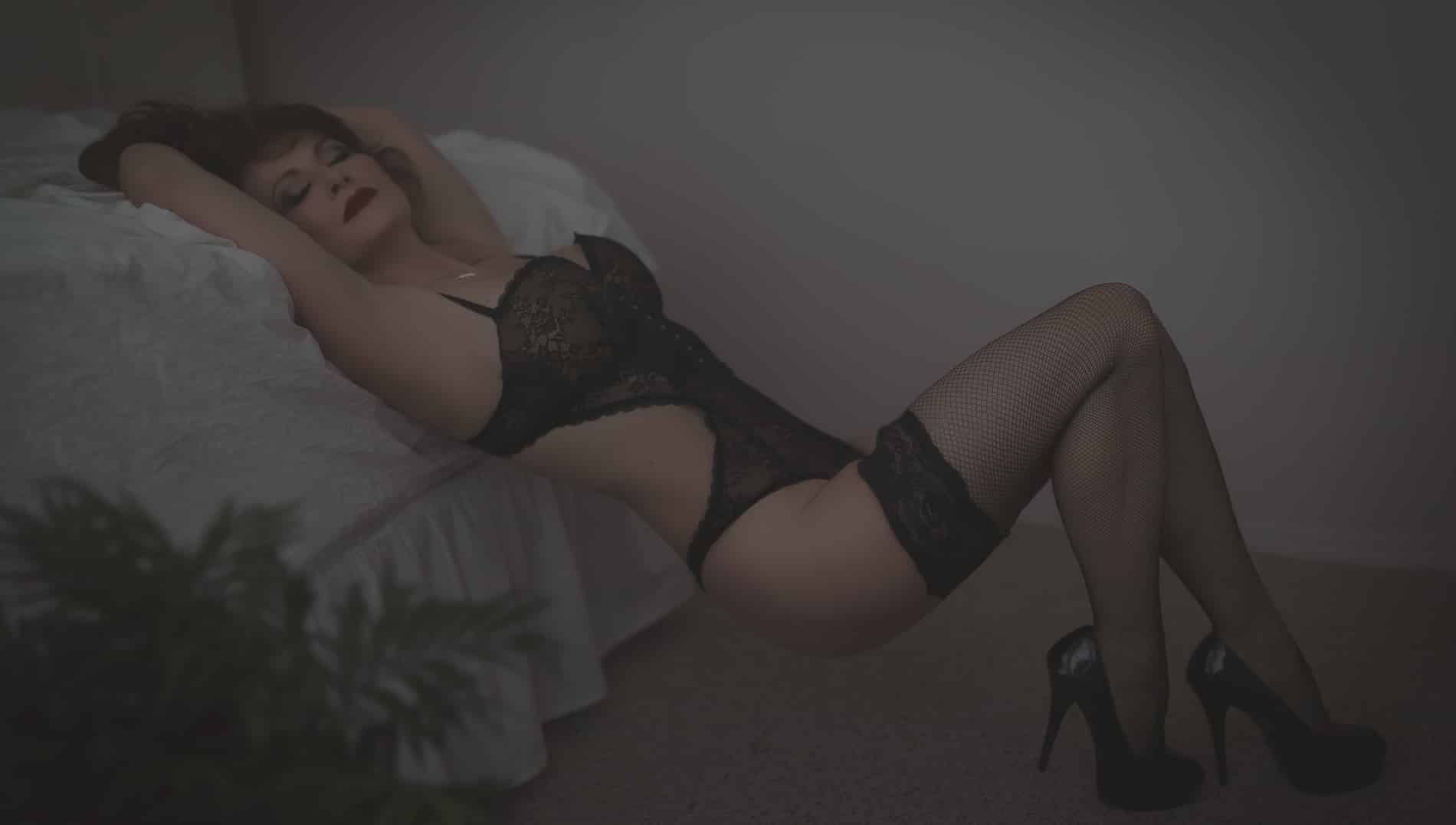 Glamour & Boudoir Portraits
Glamour and boudoir portraits are specialties of Bonne Belle, and a major portion of our focus. Our mission is to inspire women of any age or body type, by uplifting and empowering them with a renewed sense of confidence and beauty. A boudoir experience is a self love experience. Each session is tailored to our client's personality and preferences. We celebrate and capture their unique, God-given femininity in an atmosphere of acceptance, and fun. Honour yourself today with beautiful images from this award winning photographer. 250-717-1662
Family & Maternity
Memories with precious loved ones can last a lifetime in a family portrait. Capturing that wonderful day when your entire family was together and having those portraits on the walls of your home, become the most valuable heirlooms you own as time passes. Make it a tradition, at least once every few years, to purposely exist in photographs with your family, to be passed on from your generation to the next and so on.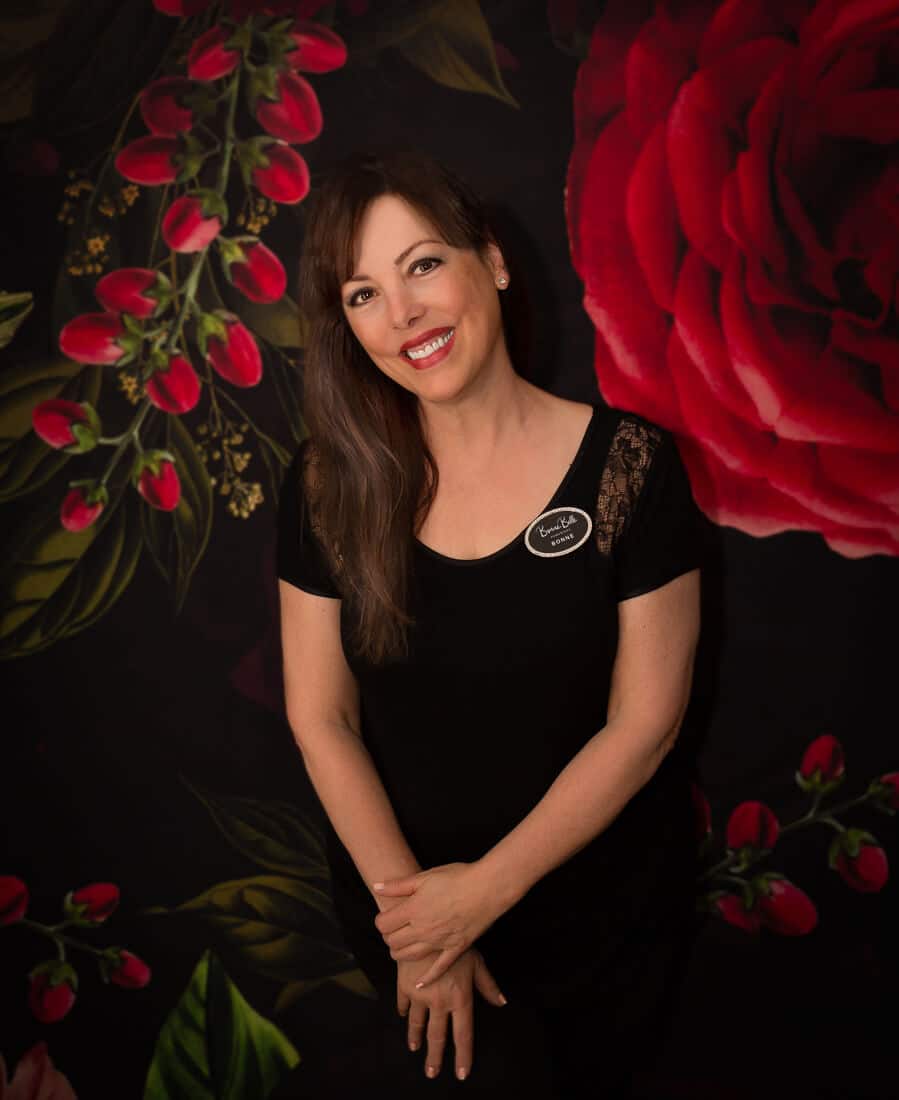 Behind The Lens
---
Bonne Donovan is an award winning and published photographer and owner of Bonne Belle Portraits; a full service boutique studio in Kelowna, BC. Bonne specializes in portrait photography with an emphasis on empowering ordinary women through extraordinary glamour/boudoir portraits. You'll also be thrilled with her style of maternity, family portraits with videography, engagement sessions, and Fantasy photoshoots. With 40+ years experience in photography and a good understanding a people of all ages, she'll take you through the whole process from initial consultation to having the highest quality prints, albums and wall art treasures for your home and to share with your loved ones. You're guaranteed to have a great experience and love what is created together! Each portrait session is tailored to your preferences. We'd love to hear how you'd like to be photographed!
---
Mermaid Styled Photography
Capture a Mermaid this summer with a very special portrait session! Are you looking for a great gift for little girl, (sized 6-8), a high school senior girl or would you like to have a Mom and Daughter Mermaid Portrait? Look no further! A mermaid styled photo session can be for any mermaid aged from 5 -65 years!
---
Project Mermaid Okanagan
---
Project Mermaid Okanagan was founded in 2014, as an environmental awareness campaign where my photographs of mermaids seduce visitors and residents to take a look at the threat of invasive mussel species and to be watchful to keep them away from our lakes. I've been pleased with the reviews and support I've received from the community on this project. If you'd like to become a mermaid,
contact us
for more information on how you can take part in your own photo shoot this summer! This is a great way to draw attention to some of the ecological threats facing our valleys lakes, and an even better reason to become a mermaid in art!
---
I had the most incredible personal experience on Aug.29th 2016 when Bonnie did a Project Mermaid photography shoot with me as her 'mermaid' subject. Bonnie left no detail unattended to and she made me feel like the most beautiful mermaid and woman on earth.

Bonne was such a pleasure to work with! I am so happy that I selected her for my headshots and look forward to working with her more in the future.

Bonnie was wonderful to work with. She is professional, talented, approachable and warm. She started this successful business all on her own years ago and it's no wonder she is booked solid for the next 4 months! She was extremely prompt in email responses and put all of my fears of posing at bay. We took the photos one day and the very next day she had emailed me the photos to choose from - that was fast! She offers lots of options for backgrounds so you can't go wrong in choosing to work with Bonnie.

Awesome communication, Bonnie makes sure you feel comfortable and at home. The pictures turn out beautiful. Great eye for photography I would definitely recommend Bonnie to anyone looking for a great shot(s)!

I'm not really photogenic, and tend to get nervous in front of a camera, but Bonnie had me relaxed and forgetting the camera was even there as we chatted and she snapped away.

I am so grateful to Bonnie for capturing headshots for my partner and I. It is never easy posing for, or choosing, pictures. Bonnie was so helpful and open to my questions and ideas, and we love the results.

Thanks so much for my beautiful photos! I was feeling so uncomfortable and unattractive in my pregnancy and you made me feel so beautiful and gave me such wonderful, positive memories to look back on. I am so amazed at your talent. Thank you so much!

Bonnie is so sweet and did an excellent job! I'm extremely pleased with the photos!

Bonnie did a wonderful job on the photography for our business cards and website. We keep getting a lot of feedback on how much people like our cards! All 3 of us are very happy with our business photos.

Bonne is amazing! She helps you to feel beautiful and gives you guidance in poses, facial expressions and posture. She a very comfortable studio set up in her home where you can feel relaxed, yet it is very professionally staged. Bonne definitely has a gift for photography and is able to capture the most flattering images of her subjects. I highly recommend her!

I can not express how grateful I am to Bonnie whose expertise and eye for detail completely captured the essence of the evening, incredible photo's that I will cherish forever. All of my guests commented on how absolutely beautiful her work was, she made us all look like movie stars at the Academy Awards!

Finally, I can look at myself from the outside how I thought people saw me, and how I felt I looked from the inside. I am ready to feel it all and be fully alive and present to the joy and challenge of being a woman in this body in order to more fully become myself and I will never be able to repay Bonnie for working to shine her light through my darkness to feel beautiful and sensual again. I strongly recommend that EVERYONE go through this process for self awareness reasons, themselves and give yourself the gift of looking at yourself in a new perspective and in the ways others see you that you might not see

I have never done a formal photographic portfolio before, but, having just ended a 30-year professional career, I thought the time was right--to celebrate my accomplishments, to essentially document, in photographs, that I have lived. Although I was aware that most of her work was with women, Bonnie had no hesitation in taking me on, collaborating with me, and getting me comfortable with her suggestions for some great shots. We spent several hours together taking hundreds of images, and I am proud to say that the results were extraordinary--easily the best photographs of me I have ever seen. Just having them to look at and share has empowered me in ways I did not expect; I would highly recommend Bonnie's experience and professionalism to bring out the very best in you. You will never feel more proud of yourself!

The photos Bonnie took, when I first viewed them, were absolutely mesmerizing. Talk about an out-of-body experience!. They revealed a side of me I haven't met or consciously thought about for years (I'm 72). Instead of preparing myself to cringe or feel embarrassed, I saw the woman I secretly have always wanted to see... poised, radiant, beautiful... I was 100% satisfied with my purchase and cannot wait to pick up the rest of my package (I already have my phone app, which is awesome!) Thanks Bonnie, you're the best."

I had an incredible experience at Bonne Belle Boudoir Photography. I felt so at ease which even surprised me because usually I need to warm up to people first. Bonnie was extremely professional and made sure that I felt comfortable right away. She is a genius with makeup and her studio was beautiful. I recommend her to anyway one who wants to take a step out of their own skin and see themselves in a completely different light. I am not a small girl and i was quite worried that my chubbiness would overtake and I of course am my own worst critic but when i saw some of the shots, my breath was completely taken away. Best experience ever and definitely a keepsake in my time line to look back on when i'm older. Much love

Working with ​Bonnie​ has been a blast each time; she is encouraging and really makes you feel so good about yourself and your body. She is adept at providing a comfortable and judgement-free environment. Her photos are masterful; I would describe her style as whimsical realism. Bonnie is personable, open, and very honest in a way that isn't overwhelming nor aggressive. She has such an eye for that magical, ethereal lighting and can make any woman feel like an absolute Goddess - because we all are!

We thought you were a fantastic photographer! You made us feel comfortable and at ease and you were very accommodating and helpful as we were picking out our wedding date and location for pictures. We were extremely pleased with our pictures... more than we had asked for; with a variety of poses and unique ideas. Not to mention the fact that you provided us with a beautiful slideshow that went above and beyond what we had expected...thanks again! We have referred you and have only positive things to say about having you as our photographer.

A genius at getting the perfect poses and photos. Amazing talent. Fun to work with. Highly recommended.

I have always mentioned your name and always say how pleased I am. I use your photograph for all my business advertising and have no intention of changing them for awhile. They captured me on a day where I look rested, polished, professional and feminine. You are sweet to deal with and I definitely would use you and still want you to do some shots of my daughter and I if and whenever she comes to Kelowna.

Bonnie you are an amazing photographer and absolutely loved working with you. Yes I felt super comfortable and relaxed and it was really fun doing our photo shoot with you. I was thrilled with my photos and loved loved loved them. I've been using them for my head shots for my acting portfolio and auditions. I feel really beautiful and I have received my complements as well as tons of likes on Facebook when I used them for my profile pictures as well. You were very easy to work with and I liked you right away. You have a beautiful energy and spirit and I loved working with you

​MAGICAL. The photos are beautiful, tasteful, artful, and mysterious. They are a fantasy brought to life, and into light. They were better than I could have hoped for and I literally CANNOT wait until we do the next shoot!! And to post them online; my friends are going to go nuts. I just had so much fun I am champing at the bit to get back in the saddle. Or I suppose to get undressed in front of a camera once more because I LOVE the feeling that it gives me. Love, love. It is empowering and fantastical and spiritual in a way. It helps me connect to me - a meditation of sorts.

I loved having you as my photographer, I was really relaxed and enjoyed myself a lot. I felt empowered when I saw my photos, they made me feel that I am worthy and beautiful. I kept saying ''wow, that's me!'' lol. I have already told people about you and I will tell more. I will tell them that you are very professional and kind, super fun and that you made me comfortable. And that there's no way they would be disappointed. Thanks Bonnie!

As a birthday surprise for my love; I did a photoshoot with Bonnie of Bonnie Belle Boudoir. I was so nervous and self-conscious going in, but that didn't last long! Bonnie is amazing, she set me right at ease, we laughed, we joked, we collaborated and the end result was...to me...shocking! I had no idea I could be so beautiful, sensual, sexy and confident! Thank you Bonnie, not only for helping me gift my husband the most beautiful photographs and video (for those times he works away!), but for helping me to see my own beauty. I thought I would never show anyone but him, but honestly, they are so tasteful and pretty, I would (and have) shown girlfriends who I hope will do this too. What a boost for a gal's self-esteem!!! Thank you Bonnie Belle Boudoir, you rock!!!

Bonnie is smart, has a great eye, she's creative and focused and I have no doubts that Bonnie is going to do great & wonderful things in her new venture and I wish her all the very very best.​

Bonnie's ​photographs truly captured the spirit and compassion of our organization and we were so very appreciative of her time and talent. Many of her photos are on our website as listed below and are used in our promotional displays. We would be very happy to recommend Bonnie as a photographer and would be delighted to work with again.

​I ​am pleased to recommend Bonnie and know that she will give 110% in everything she takes on.Bonnie is a true professional and her photographic skills are evident in her work she has done for the Central Okanagan Hospice Association. I can not express how grateful I am to Bonnie whose expertise and eye for detail completely captured the essence of the evening, incredible photo's that I will cherish forever.

I really did enjoy the experience.... it felt like I was a movie star in my own movie for a day! I felt very comfortable throughout the afternoon of the shoot, and more relaxed as the day progressed. It was easy to collaborate with you on the fly to get the best shots in areas of my home you had not seen before. The number of really great photos you were able to provide me was unprecedented--I have never seen so many from one afternoon. The photos have done me a great service--both improving how I see myself, and now, how I can show others of what I have become. I feel great about them! I really like the philosophical point on your website, that underscores that pictures show that we have lived, really lived.

I had an amazing experience with a true professional, this New Year has been a challenging one for sure and I needed something to help with my self esteem and wanted to do something for me, this was by far the best decision I have made, Bonnie even said I resemble Raquel Welsh. Try the black outfit for curvy women!!

A wonderful experience. Bonnie is a real professional. She spent a few minutes getting to know me ans was able to capture me in a photo that upon posting in my social media receive over 30 compliments. I will gladly recommend Bonnie to all my business as well as personal relationships. I now consider her a friend. Thanks a million Bonnie

I just reviewed a full photo album that Bonne Belle did for Kelownas largest fundraiser "Swinging With The Stars" and Bonnie's work is bordering on brilliant! The colours and clarity are simply amazing. I would highly recommend her for any photography job!

I have always mentioned your name and always say how pleased I am. I use your photograph for all my business advertising and have no intention of changing them for awhile. They captured me on a day where I look rested, polished, professional and feminine. You are sweet to deal with and I definitely would use you and still want you to do some shots of my daughter and I if and whenever she comes to Kelowna.

Absolutely loved this shoot! Bonnie made me feel so comfortable and welcome. It was fun trying new ideas and then seeing the amazing end result. I loved the photo shoot. I felt extremely comfortable. I would say it was an amazing experience and she is crazy talented. I can't wait to work with her again in the future

Thank you soo soo very much Bonnie! Absolutely love all of them! Thank you for taking the extra time with us that you did and for guiding us along the shoot! It was perfect and so much fun! So excited!You are amazing! I will take the time to down load after clients as well as vote for you for top in Kelowna for photography.

The mermaid shoot was a fantastic experience. It was so cool to fulfill that fantasy that I feel like so many girls grow up having if they've ever seen The Little Mermaid! The photos were absolutely stunning; it made me feel like I was the star in my very own grown-up Disney movie! I will 100% do it again if I was ever given the offer. It was so amazing and I had the most wonderful time.

Oh Bonnie, what a great gift that was to give my husband!!! David was absolutely thrilled and so happy that I did the photos for him! He's going to take his time and choose which one he would like to have enlarged for our bedroom. The video just took the whole thing, right over the top!!! Thank you so much for taking such beautiful pictures of me!!!

Bonnie...I have been brought to tears lately with some of your amazing photo shoots and posts!! Thank you for making women embrace their absolute beauty and the greatness of who they were made to be. I absolutely adore you and the work you do. Finally ... a place where women can be totally encouraging for other women!!